Horror My Friend's brand new record, 'Repaper' is out on Friday December 2 and the band will be stopping by Clarity to celebrate with some records, some merch and a couple of songs.
The record will be available on the day and the band will be providing a limited about of Beers from Philter, merch and a set of songs from the album.
The instore starts at 7pm, free and All Ages.
Facebook event - https://www.facebook.com/events/3309683692647074/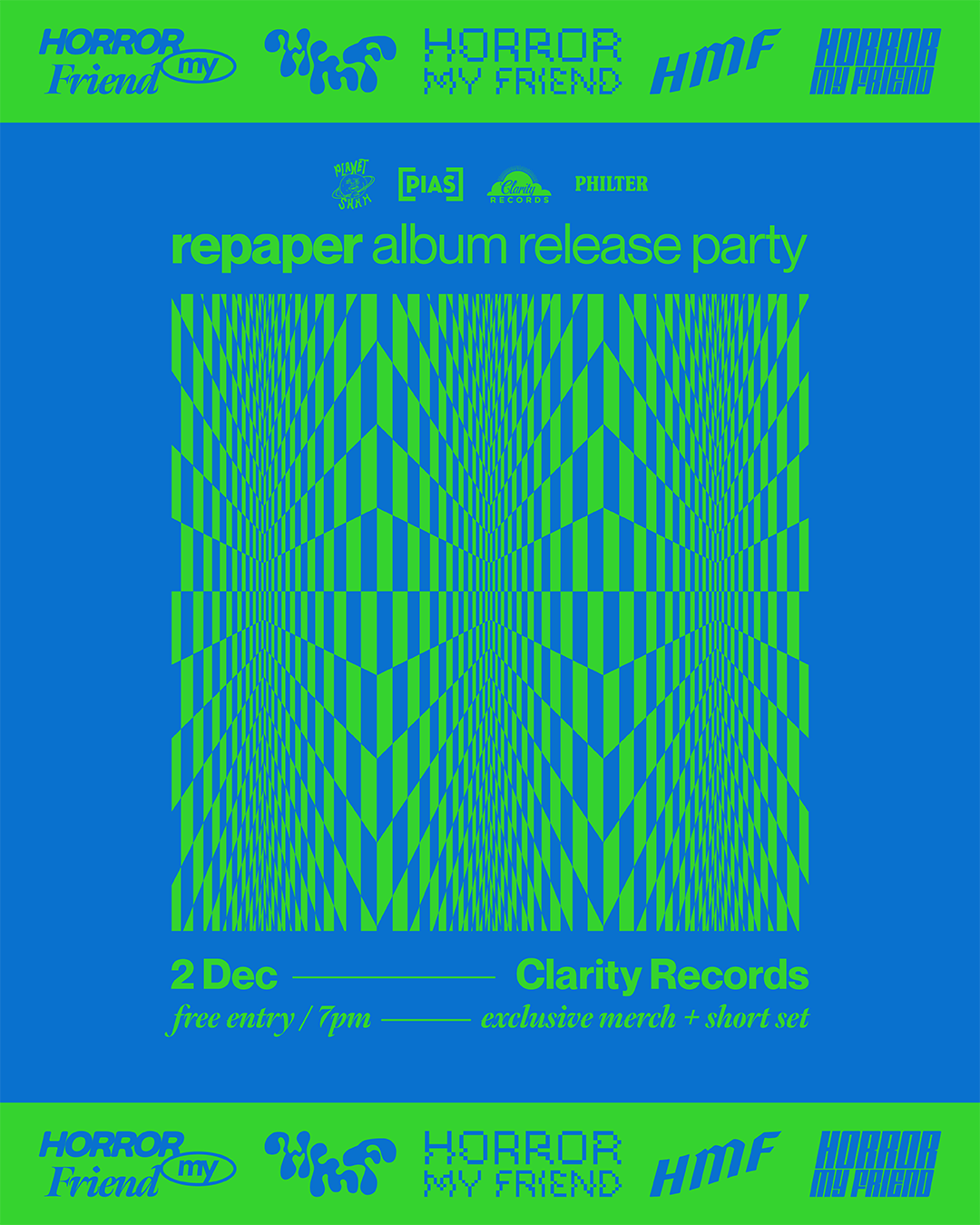 This event is being held on the lands of the Kaurna people and we wish to acknowledge them as Traditional Owners.